I'm joining in with the family portrait project, Me & Mine, as I've seen a few of these posts on other blogs and I love seeing what everyone's families have been up to. Its a wonderful way of documenting what happens each month, and a reason to take a family photo. I take photos of Zach every day but I don't have many photos of the 3 of us.
This month marked my first Mother's Day, so I will be sharing a photo from our day.We decided to head to the beach to show Zach the sea for the very first time. He slept for most of the day so that failed! We'll try again when he's a bit older this summer.
We had fish and chips (well chicken nuggets/battered sausage and chips - neither of us really like fish!), bought some sweets and a tacky fridge magnet, walked along the beach and attempted to stay warm as it was freezing! Perhaps it was an ambitious trip to take in March, but despite the weather we had a wonderful time.
It was our first proper day out as our little family of three, and I can't wait for all the adventures that are yet to come. I can't wait to take Zach to all of the places which I enjoyed as a child, I think that will be one of the best parts of being a parent. My mum never really had the chance to do that with me as she is German and did not spend any of her childhood in England.
My mum took me to so many places which I will now take Zach, and I can't thank her enough for how much she encouraged me to be outdoors. I feel I've lost my love of nature a little over the past few years at university, and I hope that being a mum will encourage me to get out and explore more often as I want Zach to see as much of the world as he can. Even if it's most often just our local parks and feeding the ducks at the river.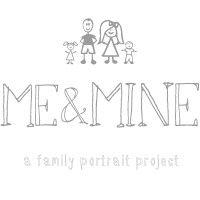 This post has been written as part of the 'Me & Mine' family portrait project.