Now June is over it means that the countdown to Christmas has officially begun - less than six months to go!
This month has been pretty good to us on the whole, apart from our
trip to A&E
for Zach's throat infection. Thankfully the medication kicked in quickly, and he was back to his chirpy self after a couple of days - there's nothing worse than when your baby is poorly. Zach's perfected rolling over this month and if you put him on the floor he's off! He loves being in his Jumperoo and playing with his toys which is a lot of fun!
This month I finally achieved something I've been working towards for a really long time - I passed my
driving test
first time! It's been a long time coming but feels like a massive weight has been lifted off my shoulders. I've also had a bit of
"me time"
and went to see Taylor Swift in London which was really exciting! Especially as it was followed by going to watch the Formula E the next day!
This month has been good to Jono too as he's started teaching people to drive and I am so proud of him. He has so many students already, and he is teaching them in the evenings and weekends on top of his 9-5 job, he's such a trooper! It was also his
first Father's Day
which was a really special occasion. We spent the day as our little family and went on a boat ride in the afternoon which is where this month's photos were taken!
Next month we've got some more exciting things planned, so come back to find out what we get up to!
How has your June been?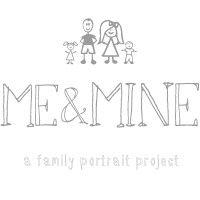 This post has been written as part of the
'Me & Mine' family portrait project.