This month has been a complete whirlwind, and probably the most exciting month since Zach has been born! We've spent a lot of time with our family and friends, and
enjoyed the heat
of the first half of July! Our photo this month comes from our friends' daughter's christening which was such a lovely event to celebrate (thank you Daniel for the photo!) There's also a photo of Zach and I which I love from this month which you can see on my previous post,
Mummy & Me
.
Zach's
developed in leaps and bounds
and is now almost half way through his first year which is just crazy! This month he's learnt to sit up, shuffle about on his front, he's moved into his own room and we've
started weaning
. There's been a lot of changes, but it's great to see how far he's come and how much more independent he's becoming. I can't wait to see what he will learn in August!
I spent a lot of this month focusing on myself and
where my life is headed
. I've been thinking about the end of maternity leave and what to do when I have to head back to work at the end of September. I've been making more of an effort with my health, as well as my hair, make up and clothes and I'm starting to feel a lot more like my old self and beginning to
accept the changes to my body
since having Zach.
This month has been really busy for Jono as he has continued working both his full time job as well as giving driving lessons in the evenings and at the weekend. It is going really well so far, and I am so so proud of him! It's so exciting to think that one day he will be completely self employed, and I find it really inspiring! Fingers crossed next month will go just as well as this one has.
August is going to be a bit of a change for us as we've decided to go vegan for the month. We are both normally meat eaters, however have been 'weekday vegetarians' for most of July and so far it has meant we've packed a lot more fruit and veg into our diets. Come back next month to see how we get on!
How has your July been?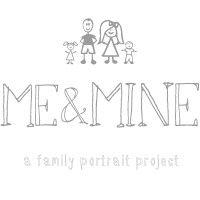 This post has been written as part of the
'Me & Mine' family portrait project.