We've reached the end of August now which for me is really exciting as it means that Autumn is just around the corner! As much as I have loved this summer I am a winter baby and I can't wait for the cold weather! All of the A/W clothes are in the shops and I have to restrain myself because quite honestly I want to buy it all! If you're interested in baby fashion I have started posting one of Zach's outfits each week which you can find
here
.
We've spent a lot of time with
family
this month which has been lovely! We joined the National Trust which meant lots of days out exploring places both
new
and
old
. We have a list as long as our arms of places we want to go next so I'm sure we'll go to quite a few places over the next few months. If you haven't got a membership I would recommend one as they work out to be great value. Especially if you are under 25 like me - it's only £2.50 a month!
We've also completed our "
Vegan August
" challenge which has been really fun although quite hard too! I've tried my hand at some
vegan baking
and gotten a lot more creative in the kitchen. We've both lost weight and have more energy, and whilst we've decided to go back to eating meat and dairy we are definitely going to drastically reduce our intake of both and make a real effort to buy as much free range as we can! Are you up for the challenge?
This month
Zach's crawling has taken off and we are now trying to baby proof our entire house! He's also pulling himself up to standing and has really strong legs so it might not be long until he can stand alone which is just crazy really! Weaning is going really well and we're loving giving him new food to try as so far he's enjoyed pretty much everything he's had! He's also just cut his first tooth, and the one next to it looks like it is close too. He's getting so grown up!
Jono has really enjoyed getting back into
karting
this month, and has been in two races! I went to watch both and it is so much fun - it's a whole world I didn't know existed before I met Jono but I love it! There is so much adrenaline, even for me in the crowd, and I feel sick with nerves for Jono when I'm watching! Hopefully I can have a go myself soon because I think I'd love zooming around the track!
For me this month has been lovely as we've been so busy and spent so much time with family and friends. I headed to my first hen do for my lovely friend Hana which was so much fun! We headed to the spa which is somewhere I have never been before - I loved it! I definitely want to go again as I felt so relaxed afterwards! The perfect antidote for a teething baby! We also headed on a night out which was my first one in a long time and it was really nice to let my hair down!
This post has been a lot longer than I thought it was going to be but it just shows what a great month we've had! The photos this month are from our trip to the
lavender farm
, and they really remind me of the fun we've been having. September is going to be another busy one for us with both our mums' birthdays, as well as my best friend's! There's also our friends Lee and Hana's wedding as well as Zach's little cousin's christening! Come back next month to catch up!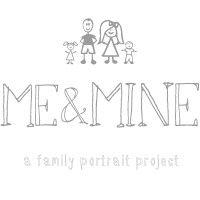 This post has been written as part of the
'Me & Mine' family portrait project.